Fotografia Documentaristica e Fotogiornalismo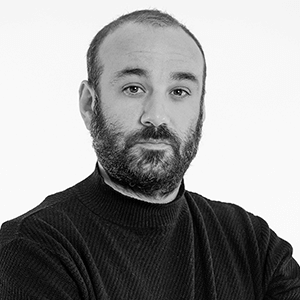 Alessandro Penso è un fotogiornalista freelance. Nato nel 1978, durante gli studi di Psicologia presso l'università La Sapienza si avvicina alla fotografia. Nel 2007 vince una borsa di studio in fotogiornalismo presso la scuola Romana di Fotografia. 
Nel 2014 ha vinto il primo premio al World Press Photo nella sezione General News e, nello stesso anno, ha ricevuto il Magnum Foundation Emergency Fund Grant per continuare il suo lavoro sui rifugiati e richiedenti asilo in Bulgaria. Ha vinto il Burn Magazine Emerging Photographer Fund per il suo progetto sui minori non accompagnati in Grecia con il quale aveva precedentemente vinto il Terry O'Neill Tag Award.  Nel 2016 vince il Gety Images Reportage grant e nel 2018 è finalista del Eugene Smith award.
Il 4 Luglio 2014 ha raggiunto il Parlamento Europeo con la sua mostra itinerante "The European Dream: Road to Bruxelles": un tir allestito che è partito dalla Grecia facendo diverse tappe in Italia, Francia, Svizzera e infine in Belgio per usare la fotografia come mezzo di discussione, informazione e provocazione. Nel 2015 il suo progetto a lungo termine viene eletto dal Time Magazine storia dell'anno. 
Alessandro è profondamente impegnato in questioni sociali. Negli ultimi anni si è concentrato sulla questione dell'immigrazione nel Mediterraneo, sperando che il suo lavoro possa aiutare a combattere le discriminazioni e gli stereotipi sociali. 
I sui lavori sono apparsi su diverse testate come: Time Magazine, The New York Time, Bussine- sweek, Stern Magazine, The Guardian, BBC, the International Herald Tribune, Human Rights Watch, L'Espresso, Internazionale, D di Repubblica, 6 Moise, Vanity Fair Italia, El Periodico, Le journal de la photographie, Enet and Ekathimerini.