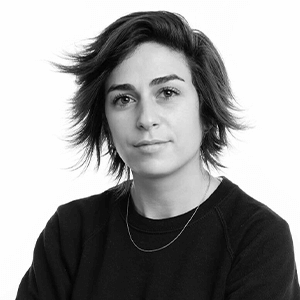 Siciliana DOC, dopo la laurea al Dams di Palermo sceglie la Capitale per approfondire i suoi studi presso l'Istituto Europeo del Design ( IED ) dove si specializza in fotografia di still life, architettura e moda. Da subito la vediamo al fianco del famoso fotografo ritrattista Fabio  Lovino che le permette di entrare in contatto con il mondo del cinema, del ritratto e della musica a livello internazionale.
Il destino, però, la porta a cambiare strada avvicinandola sempre di più alla moda e al food. Oggi, è una nota fotografa professionista specializzata in Food, Travel e Fashion, realtà dove vanta numerose collaborazioni con chef stellati come Bruno Barbieri, Isabella Potì, Cristina Bowerman, Antonello Colonna. Le sue immagini sono state pubblicate su magazine di settore come Le Figaro Japan, La Cucina Italiana, Panorama, D di Repubblica, travel and leisure, Mia Le Journal, Italia Squisita, La Madia Food and Travel. Da poco si è avvicinata al settore video e in particolare alla regia e produzione di video campaign per brand importanti di moda, per hotel di lusso e magazines di viaggio.
Last but not least, l'insegnamento è sempre stato una grande passione e attualmente svolge corsi di fotografia in prestigiose accademie come  lo IED ( Istituto Europeo del Design) e la DAM Academy.