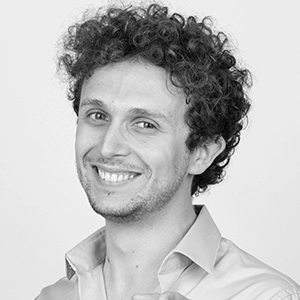 Mirko Cannella, attore e doppiatore italiano, nasce a Roma il 5 Giugno 1992.
Fin da piccolo ha un solo obiettivo: fare l'attore.
Comincia a fare doppiaggio all'età di 12 anni. Contemporaneamente frequenta diversi corsi di teatro, fino a diplomarsi all'accademia professionale del teatro Golden di Roma nel Giugno 2013.
Dopo qualche giorno viene preso per lo spettacolo di e con Enrico Montesano "C'è qualche cosa in te..", che debutta al prestigioso teatro Brancaccio di Roma.
Nel corso degli anni viene diretto da altri grandi artisti come Augusto Fornari, Luigi Russo, Fabrizio Nardi e Marco Simeoli.
Dal 2012 fa parte anche di una compagnia teatrale, i Pezzi di Nerd (con la N di Napoli, mi raccomando!), 4 ragazzi apprezzati in tutta Italia con le loro commedie. Con la prima, "Ho adottato mio fratello", sono quasi arrivati a 100 repliche, un grandissimo traguardo per una compagnia così giovane.
Ritornando al doppiaggio, Mirko ha prestato la voce a diversi personaggi come Rio in "La casa di Carta" (Miguel Herran), Jughead in "Riverdale" (Cole Sprouse), Billy in "Stranger Things" (Dacre Montgomery), Mickey Milkovich in "Shameless" (Noel Fisher), Lancel Lannister in "Il trono di spade" (Eugene Simon), Ares in "Dalla mia finestra" (Julio Pena), il Principe Filippo in "Maleficent" (Brenton Thwaites), Zach in "Jurassic World" (Nick Robinson), il Principe Ben in "Descendants" (Mitchell Hope), James Sveck in "Un giorno questo dolore ti sarà utile" (Toby Regbo), Thomas in "Project x – Una festa che spacca" (Thomas Mann), Sam Coleman in "Godzilla II: King of the Monsters" (Thomas Middleditch), Tommy in "Nerve" (Miles Heizer), Miles Miller in "7 sconosciuti a El Royale" (Lewis Pullman), Ren in "The Boy and the Beast", Jack Wallside in "Inazuma Eleven", Sonic il Supersonico in "One Punch Man", Haruki in "Voglio mangiare il tuo pancreas".