Elementi di Produzione Video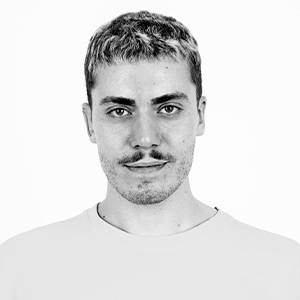 Daniele Falchi è un giovane artista, critico e curatore che focalizza la sua ricerca nel campo del cinema e della media art. Ha completato il suo percorso di studi in RUFA – Rome University of Fine Arts dove, dopo la laurea in Cinema e in Multimedia Arts and Design, ha continuato ad insegnare in qualità di cultore della materia. Dal 2019 collabora con Dancity Festival, organizzando talk, mostre e incontri sulla cultura contemporanea. Nel 2020 ha partecipato al Romaeuropa Festival con l'installazione THE POST-FUTURIST CAVE, nell'ambito della rassegna Digitalive. La sua ultima pubblicazione, "Techno-menadi. Dal mondo classico all'Occidente contemporaneo: l'emancipazione femminile attraverso la transe rituale" è contenuta all'interno di "L'Elettronica è
Donna. Media, corpi, pratiche transfemministe e queer", edito da Castelvecchi Editore nel 2022.