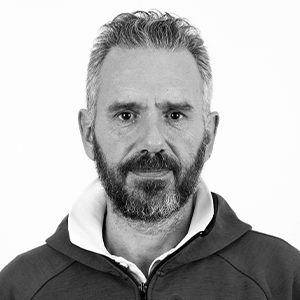 Giorgio Cosulich de Pecine
È un fotografo professionista da trent'anni. Si è occupato per lungo tempo di fotogiornalismo, collaborando con clienti internazionali alla realizzazione di reportage e servizi fotografici legati all'attualità e agli aspetti del vivere contemporaneo.
Il suo lavoro è stato pubblicato su giornali e riviste italiane ed internazionali, tra cui L'Espresso, Geo, Max, GQ, Internazionale, Stern, NY Times, Newsweek, Time, Life, Vanity Fair, The Guardian, The Observer, El Pais,  Sportweek, The Washington Post, Chicago Tribune, Il Post.
Ha realizzato servizi di corporate su commissione per diversi clienti, tra i quali Esso, Shell, 2BCom, Saatchi & Saatchi, British Council, Alitalia, Qantas, Cathay Pacific, Ethiopian Airlines, Nike, Adidas.
Le sue immagini sono state esposte in Italia e all'estero, ha preso parte a diversi festival come Festival Internazionale di Fotografia di Roma (2003, 2005, 2008), Festival Internazionale di Foiano (2004), RomaDocFest (2006), SalinaDocFest (2007), PordenoneFilmFest (2007), Ivrea Photo Festival (2011), Castelnuovo Fotografia (2014, 2015, 2018), Fotoleggendo (2016, 2018).
Nel 2015 ha co-fondato 14&15 Mobile Photographers, la prima casa editrice e hub internazionale dedicato alla fotografia e agli autori dei social network.
Nel 2018 ha fondato PhotoCoach, piattaforma di coaching e training fotografici che offre didattica, formazione e consulenza con professionisti selezionati del settore.
Dal 2020 è un Life&Business Coach e un Formatore certificato PNL (Programmazione Neuro Linguistica)
Vive a Roma, ed è regolarmente distribuito in tutto il mondo dall'agenzia Getty Images.